TPO Commercial Roofing Company
Schedule Your Free Commercial Roofing Inspection Today!
Dependable commercial TPO roofing services in Denver
One of the most popular flat roofing types for commercial buildings is TPO Roofing. This type of roofing is becoming popular among commercial building owners looking for an inexpensive, durable, and reflective roof that will last for a long time. TPO roofing is far more economical than two of its main competitors like PVC and EPDM roofing. When looking for a new roof, you need to look into the characteristics of TPO roofing to identify if it would be right for your commercial building. 
ATS Exteriors offers commercial roofing experiences throughout Denver, Colorado area. Our professional roofers specialize in the quality installation of high-functional TPO roofing for our commercial clients. But, our service does not stop at installation. Whether your existing TPO roof is experiencing age-related wear and tear or has experienced water damage due to a recent storm, our local TPO roofers can help with all the necessary repairs to avoid potential problems. 
What is TPO Roofing?
TPO, short for Thermoplastic Polyolefin, is one type of single ply roofing. It was first introduced in the early 1990s as an efficient and economical alternative to PVC roofing materials. TPO membrane consists of three different layers, mainly –
TPO Polymer Base

Fabric Center Made of Polyester

Top Ply made of Thermoplastic Polyolefin Compound
Other types of fillers used in TPO are carbon fiber, fiberglass, metal oxy sulfate, talc, wollastonite, and more. With access to the best roofing supplies and our roofers' unparalleled professionalism, we are able to provide you with excellent service that other large companies cannot match.
Characteristics of TPO Roofing
TPO roofing consists of a single-ply thermoplastic membrane which is installed using one membrane application without any more layers over it.

The membrane can be installed using different methods such as adhered, mechanically attached, plate bonded, and ballasted, depending on your building's needs.

TPO membrane comes in different colors but is mainly available in grey, white and tan.

Most manufacturers offer warranties for about 30 years.

TPO roofs are grease resistant.
The Benefits You Get from TPO Roofing
Cost Effective
One of the major advantages of TPO roofing for commercial buildings is the low cost. It costs much less than rubber roofing and EPDM options. Even though a new commercial roof is a big investment, many owners worry that roof installation costs will be high, especially if it is a huge building. If you are worried about your roofing budget, TPO roofing is a great option.  
Highly Durable
Compared to other types of roofing materials, TPO roofing is extremely durable. They can withstand long-term exposure to the sun and are resistant to water damage, tearing, and puncturing. They are also resistant to dirt build-up or bacterial growth, making it easier to keep clean. 
Energy Efficiency
TPO roofing material reflects the sun's heat and prevents it from absorbing into the interiors. It allows you to maintain a comfortable temperature inside without forcing your air conditioner to work harder. TPO roofing is also made using recyclable materials and has a lower environmental impact. 
Ease of Maintenance
Tears, punctures, mold growth and dirt accumulation are practically impossible with TPO roofing material. They are flexible and allow thermal expansions and contractions. Since the roof is resistant to mildew or algae growth, there is no need for pressure washing.
TPO Commercial Roof Repairs and Maintenance
When TPO roofing is maintained properly, it will reflect UV rays and resist heat and chemical damage. Over time, its integrity will be damaged due to overexposure to heat and structural stress leading to thinning and shrinking the roof. Even though it is impossible for any roof to last forever, regular maintenance and timely repairs can extend the life of the roof. For any specific problems like seam separation, leaking, ponding, or any others, our skilled and knowledgeable roofers can immediately address them before they become a major concern. We repair and restore all sizes of TPO roofs and from many different manufacturers.
Schedule Your Free Commercial TPO Roof Estimate
At ATS Exteriors, we are committed to the highest quality of craftsmanship when it comes to installation or repairs of TPO roofing. Our prompt and friendly customer service allows us to stand out from other TPO roofing companies in Denver, Colorado, and nearby areas. Our team is fully trained, certified, and bonded to offer the best warranty for every manufacturer whose TPO roofing products that we use. 
If you have any questions about our services or need a free estimate for your commercial roofing project, give us a call, and our team will be with you shortly.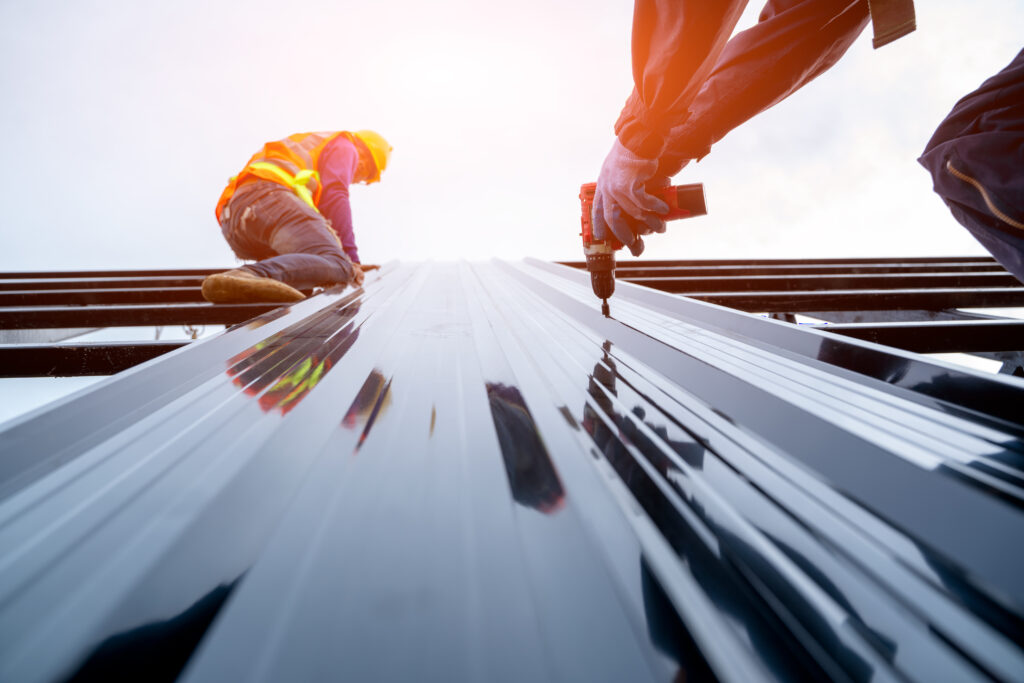 5 REASONS TO CHOOSE ATS EXTERIORS
Locally Owned Commercial Denver roofing company
For over 20 years, we have proudly serviced the Denver metropolitan area. Our roots stem deep in Denver, and we have built our commercial roofing division on the foundation of giving back to the community that has given us so much. If you are looking for a commercial roofing contractor that you can trust, who stands behind their work, and is an active member of your community, then your search is over! We stand behind every commercial roof that we build, and unlike out of town contractors who are here one day and gone the next, we'll still be here after the storm passes! From TPO to EPDM rubber roofs, we are the experts you can count on.

Raving Reviews From Our Customers

Robert Bauer
Jeff was excellent to work with! They installed siding and gutters to a new garage. Jeff went out of his way to find the colors I wanted even though it was extra work to purchase from two different stores. Their professionalism and attention to details is hard to find these days so a true gem. Elvis and Henri did a great job installing everything. They cleaned the job site every day and made sure every detail was exactly what I wanted. I highly recommend them for any project you need.

Becca Melton
Jeff, Nathan, Elvis, Rebecca, and his whole crew were absolutely amazing!!! They went above and beyond to help us with our difficult siding/windows project and worked so hard to provide us all the reassurance along the way. Jeff is seriously the best and knows his stuff! I can't recommend them enough for any and all exterior projects you may have. On top of excellent customer service, the siding and roof look amazing! The painting crew also did a very thorough and great job! You really can't go wrong choosing ATS.

Steven Vey
Ats are professionals. Jeff arrive to review my roof issues. He address what will be be done. He also documented the job with photos which was interesting. It showed what was NOT done by the roof installers from 11 years ago. I would use ATS again.

David Tollman
During the rainy season we just experienced my roof developed a leak. I reached out to Jeff and got an immediate reply and date to take a look at the problem. Jeff and his team were incredibly professional and easy to work with. They found the problem with the roof and designed a solution to fix the problem. The team did a great job, did what they said what they would do and it cost what they said it would cost. Great experience and I highly recommend them for any project you need.

Rachelle Small
Becca helped me to get another $8000 dollars in damage coverage from my insurance company because the insurance adjuster failed to notice certain items in his initial appraisal. I didn't have to talk to a single person from my insurance company. She handled every call and it went smoothly. Yay! Jeff oversaw the entire repair process from start to finish. The roof, siding and gutter replacements were completed in under a week. The crew members were courteous, efficient and very tidy. I have no reservations about recommending them for any hail damage repair.

Ryan Diamond
ATS was great, I made an inquiry on their website for a roof repair and they quickly got back to me for an appointment. I appreciated that they were very communicative and arrived on time. They did a great job of repairing my roof. I would highly recommend their services.

Vishal Verma
Jeff, Matt, and Rebecca, were an absolute pleasure to work with on my storm-damaged siding/exterior repair job. Everyone I talked to was super responsive in answering all my questions, providing suggestions, and they patiently worked with my insurance company throughout the process to get everything sorted out through several iterations of estimates and back and forth. The crews brought in for doing the various pieces of work were also very professional, efficient, and respectful. Thanks for an awesome job!

K Clark
It was a pleasure to work with ATS Exteriors when our roof was damaged due to a hail storm. I had read some reviews of ATS Exteriors on Next Door and other sites. When we reached out for our initial inspection, Jeff responded quickly, and we were scheduled within a day or two. Rebecca was wonderful to work with. She handled the insurance and was awesome at keeping us informed on what was going on. Jeff and the team were professional and did a great job on our new roof and gutters. I can't say enough great things about this company; definitely glad we chose them to work with!

Jeff Swoboda
I needed a small repair on my roof, Jeff and his crew were there on time and did exceptional work. I highly recommend this company for any roofing or siding issues you might have.

Brook Stableford
Rebecca and her company were top notch for two roof projects for which I hired her and her company- my duplex and my small HOA. Handling the insurance claim for a covered roof replacement does not immediately make much sense your first time through, and Rebecca guided me the whole way through all the required steps and turned a headache into a pleasure to work with her company. I recommend her and would hire her again if I ever needed a roofing company. Thanks!

Meredith Preston
Jeff was great! Did an excellent job, and responded to my phone call immediately. He was recommended to me by a friend, who also praised his work. In this area with all the snow, hail and rain, it's important to have a roofer you can trust!

Justin Meryhew
Had Jeff and his team out to replace my old siding and update my roof. Every appointment they made with us, they showed up on time. Even after the project turned into more of a headache than originally planned (old roof with hidden surprises) they were able to work right through without trouble. I will recommend ATS to all of my friends and family in the future. Special shout out to Matt! Thanks for working extra late to get the siding finished so it wouldn't interrupt a meeting I had planned for the next day!!

David Alvarado
Incredible experience from Start to Finish.I was dreading the idea of replacing my roof, and dealing with insurance.However, a quick call to Jeff, and he just handled it. He took care of everything and made this process easy. Great communication & follow through. His crew did an outstanding job, and he was always there providing oversight and to answer any questions I had. Overall awesome experience. I highly recommend ATS Exteriors! Thank you!

Kathy Wirtes
Couldn't have been easier or more pleasant an experience. I called Jeff and he came out the same day for an estimate. Once we accepted, we had beautiful gutters less than a week later. Jeff helped us choose from a wide array of colors and options. His crew was quick, efficient, and neat. After the job was done, Jeff inspected it, and I asked for a longer tip-out on one of the downspouts; He had a new one installed about an hour later and let us keep the shorter one for a backup. I would highly recommend ATS.

Steve Rodriguez
My self and my family appreciate a good clean job and this is what we got from Jeff and his crew my Roof looks grate I highly recommend Jeff to any one keep up the good work again thank you very much stay safe stay home

Jamie Zimmerman
I recently had Jeff and the ATS exteriors team do some siding repairs on my home. They were extremely knowledgeable and helpful through the entire process. I would highly recommend them as a siding contractor and will definitely be using them again!

Shannon Flentie
Jeff and his team at ATS Exteriors did an amazing job helping me throughout the entire process of getting my roof replaced after hail damage occurred. Jeff is an honest, reputable and dedicated roofing professional. The quality of work his team did on our roof was top notch and provided me with a sense of security knowing the work was done right and that ATS is there for me for any future exterior needs I might have.

Jason Nurton
ATS exteriors, and especially Matt and Rebecca, were excellent to work with. They made sure I understood exactly what would be done and the timeline for completing the work. They were very responsive with communication and always conducted themselves like friendly professionals. They even went to bat for me to make sure my insurance company covered everything that they were supposed to. I highly recommend them and ATS Exteriors.

Casey Casias
We hired ATS Exteriors to replace our gutters and they did a magnificent job. They responded to my inquiry right away, came out to put together an estimate that day, and were able to get the job done within the week we hired them. We're very happy with the finished product, and with their generous warranty policy. Truly can't recommend these guys enough.

Blair Stock
ATS's leadership, crew, and back-office are extremely efficient and fair. They communicated well and orchestrated all of the moving parts to accommodate our roof and related exterior updates. They easily and pro-actively took into account special considerations (kids/work/dog schedules). We HIGHLY recommend them.
ATS Exteriors: Denver Roofing & Siding Company
Work Completed For other businesses
making Commercial roofing great again
When it comes to your commercial property, you expect: 1) competitive pricing 2) reliability 3) premier craftsmanship 4) industry best pricing 5) durable materials. When you expect the best, call ATS Exteriors!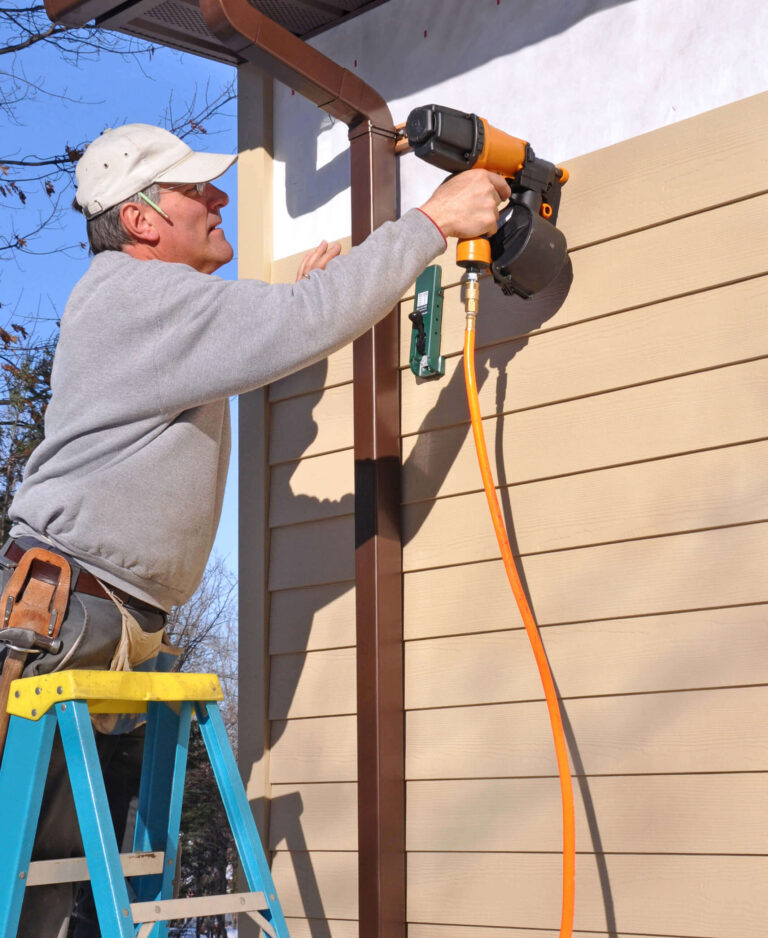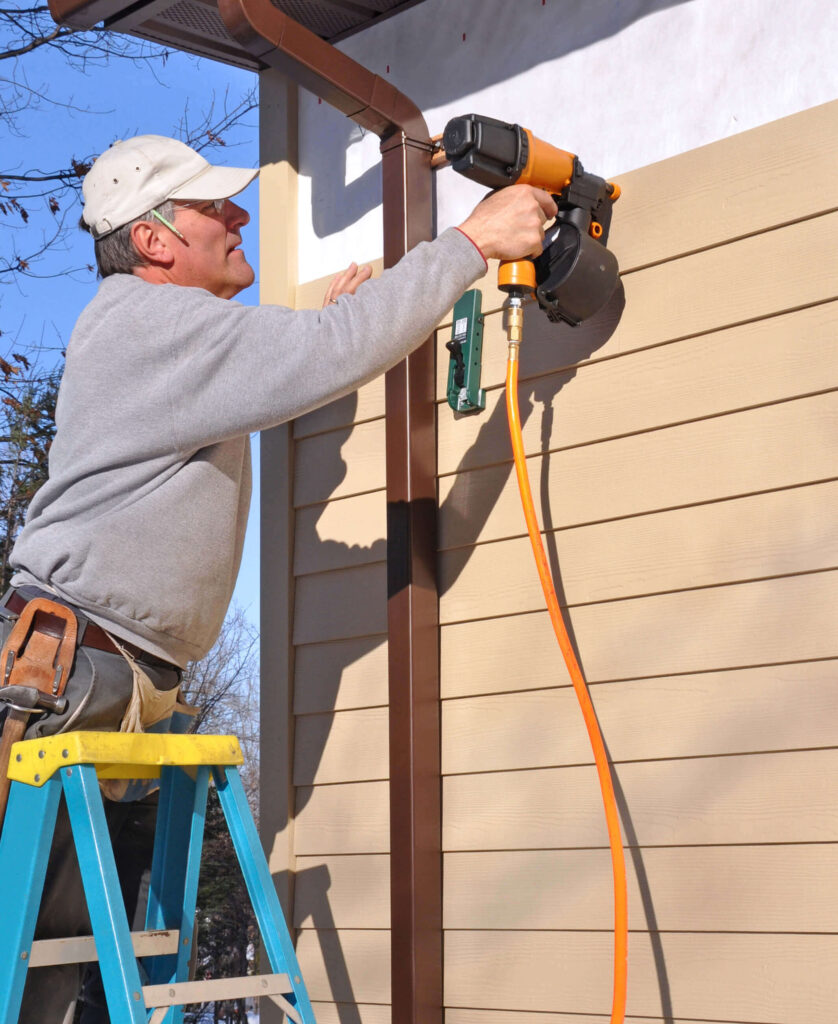 Having grown up in the roofing trade, I learned from a young age the importance of always standing behind our work. Every year storm chasers come to town, leaving homeowners to hold the bag when they leave town. I built ATS Exteriors with my mission to provide a quality roof for every Denver homeowner, with our core fundamentals revolving around impeccable craftsmanship, competitive pricing, and white-glove customer service.
At ATS Exteriors, you are not just buying a roof, but hiring a company that you can take peace of mind will always have your best interests at heart. Our customers are like family, and we mean that.
Our Most Commonly Requested Commercial Roofing Questions