Window Replacement
Contractor
* Low Monthly Payments Available
Did you know: Insurance can cover up to 100% of Replacement Costs from storm damage!
Schedule Your Free Window Estimate Today!
You Could Be Eligible For Roof Repairs, Or Even a Brand New Roof Paid For By Insurance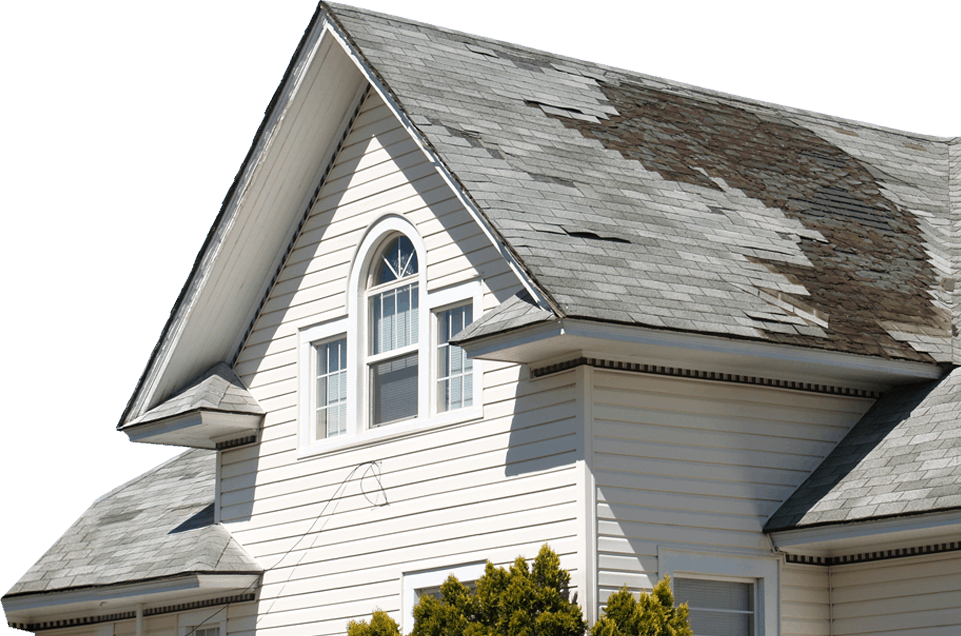 Denver's Window replacement specialists
Denver's Premier Window Replacement Contractor
Have you noticed condensation between your window panes, or the energy bills are skyrocketing? Do you find your windows difficult to open and close? If you are experiencing any of the above signs or your windows are old, and beyond their lifespan, it might be the right time to revitalize the exterior of your house with replacement windows. But, window replacement can be a big undertaking, but there is no reason for you to be overwhelmed when we are here with you every step of the way.
At ATS Exteriors, we work hard to preserve the value of your house investment. We provide quality products with exceptional warranty to ensure excellent performance and a long lifespan. Our team has worked with many different shapes, sizes, and styles of windows. They also have proper knowledge and training about the roof, insulation, framing, siding, and even the masonry that must be created to seal your house completely.
Importance of Replacing Your Old Windows with New Windows
Most homeowners in Denver, Colorado, have no idea how important windows are to keep their house comfortable and safe. If your windows are more than ten years old, it is best to have them replaced. Here are the top benefits of window replacement –
Enhanced Energy Efficiency
Advanced energy star windows can lower your energy consumption and make your HVAC system work less hard to maintain an optimal room temperature. It increases the energy efficiency of your home and keeps it comfortable.
Better Security
When old window frames deteriorate, your window locks can start to malfunction. New windows have improved latch systems that help keep your house secure from intruders.
Fewer Repairs and Low Maintenance
Old windows need to be painted once in a while to stay mold-free. New materials used to make windows are easier to clean and do not need high maintenance.
High Return on Investment
The cost of window replacement can easily be recouped with the amount of money you save on your energy bills.
Choose from a Variety of Windows to Meet Your House Design and Unique Accent
Thousands of homeowners in Denver, Colorado, trust us with their window replacement as we provide them with unique windows that are crafted specifically for their homes. We help you choose the best windows for your home based on the design and your budget, including –
Garden Windows

Double Hung Windows

Awning Windows

Casement Windows

Transom Window

Picture Window

Slider Windows

Bay Windows, Stationary Windows
Whether you are looking to begin your window replacement with just a couple of windows or need a full-house replacement, we are here for you. Our team will come equipped with everything needed to get your windows replaced efficiently and without delays.
Window Replacement Near You in Denver, Colorado
ATS Exteriors is one of the best window installation companies in Denver, Colorado. We have been offering professional window replacement services to our customers for many years. Our team is skilled, reliable, and accountable. They have the knowledge and the resources to get their job done quickly and efficiently the first time.
Contact ATS Exteriors today for new window installation, repairs, replacement, and other exterior home improvement jobs.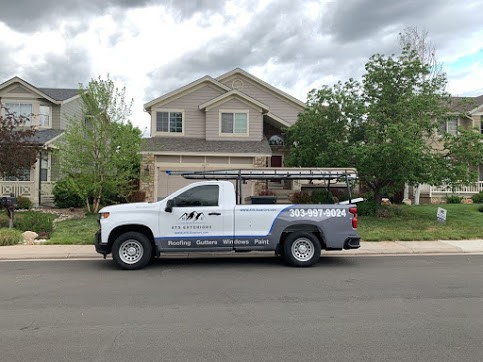 7 REASONS TO CHOOSE ATS EXTERIORS​
Locally Owned Denver Roofing Company
For over 20 years, we have proudly serviced the Denver metropolitan area. Our roots stem deep in Denver, and we have built our roofing company on the foundation of giving back to the community that has given us so much. If you are looking for a roofing contractor that you can trust, who stands behind their work, and is an active member of your community, then your search is over! We stand behind every roof that we build, and unlike out of town contractors who are here one day and gone the next, we'll still be here after the storm passes!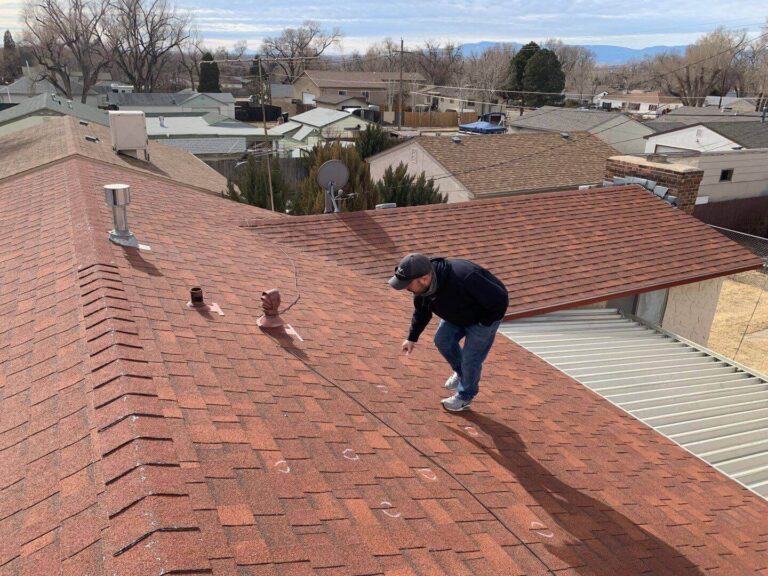 Endless 5-Star Reviews From Your Denver Neighbors

Shannon Flentie
Positive: Professionalism, Punctuality, Quality, Responsiveness, Value
Jeff and his team at ATS Exteriors did an amazing job helping me throughout the entire process of getting my roof replaced after hail damage occurred. Jeff is an honest, reputable and dedicated roofing professional. The quality of work his team did on our roof was top notch and provided me with a sense of security knowing the work was done right and that ATS is there for me for any future exterior needs I might have.

Jason Nurton
Positive: Professionalism, Punctuality, Quality, Responsiveness, Value
ATS exteriors, and especially Matt and Rebecca, were excellent to work with. They made sure I understood exactly what would be done and the timeline for completing the work. They were very responsive with communication and always conducted themselves like friendly professionals. They even went to bat for me to make sure my insurance company covered everything that they were supposed to. I highly recommend them and ATS Exteriors.

Brook Stableford
Positive: Professionalism, Punctuality, Quality, Responsiveness, Value
Rebecca and her company were top notch for two roof projects for which I hired her and her company- my duplex and my small HOA. Handling the insurance claim for a covered roof replacement does not immediately make much sense your first time through, and Rebecca guided me the whole way through all the required steps and turned a headache into a pleasure to work with her company. I recommend her and would hire her again if I ever needed a roofing company. Thanks!

Casey Casias
Positive: Professionalism, Punctuality, Quality, Responsiveness, Value
We hired ATS Exteriors to replace our gutters and they did a magnificent job. They responded to my inquiry right away, came out to put together an estimate that day, and were able to get the job done within the week we hired them. We're very happy with the finished product, and with their generous warranty policy. Truly can't recommend these guys enough.

Blair Stock
Positive: Professionalism, Punctuality, Quality, Responsiveness, Value
ATS's leadership, crew, and back-office are extremely efficient and fair. They communicated well and orchestrated all of the moving parts to accommodate our roof and related exterior updates. They easily and pro-actively took into account special considerations (kids/work/dog schedules). We HIGHLY recommend them.

Steve Rodriguez
Positive: Professionalism, Punctuality, Quality, Responsiveness, Value
My self and my family appreciate a good clean job and this is what we got from Jeff and his crew my Roof looks grate I highly recommend Jeff to any one keep up the good work again thank you very much stay safe stay home

Rachelle Small
Becca helped me to get another $8000 dollars in damage coverage from my insurance company because the insurance adjuster failed to notice certain items in his initial appraisal. I didn't have to talk to a single person from my insurance company. She handled every call and it went smoothly. Yay! Jeff oversaw the entire repair process from start to finish. The roof, siding and gutter replacements were completed in under a week. The crew members were courteous, efficient and very tidy. I have no reservations about recommending them for any hail damage repair.

Justin Meryhew
Positive: Professionalism, Punctuality, Quality, Responsiveness, Value
Had Jeff and his team out to replace my old siding and update my roof. Every appointment they made with us, they showed up on time. Even after the project turned into more of a headache than originally planned (old roof with hidden surprises) they were able to work right through without trouble. I will recommend ATS to all of my friends and family in the future. Special shout out to Matt! Thanks for working extra late to get the siding finished so it wouldn't interrupt a meeting I had planned for the next day!!

David Alvarado
Professionalism, Punctuality, Quality, Responsiveness, Value
Incredible experience from Start to Finish.I was dreading the idea of replacing my roof, and dealing with insurance.However, a quick call to Jeff, and he just handled it. He took care of everything and made this process easy. Great communication & follow through. His crew did an outstanding job, and he was always there providing oversight and to answer any questions I had. Overall awesome experience. I highly recommend ATS Exteriors! Thank you!

Jamie Zimmerman
Positive: Professionalism, Punctuality, Quality, Responsiveness, Value
I recently had Jeff and the ATS exteriors team do some siding repairs on my home. They were extremely knowledgeable and helpful through the entire process. I would highly recommend them as a siding contractor and will definitely be using them again!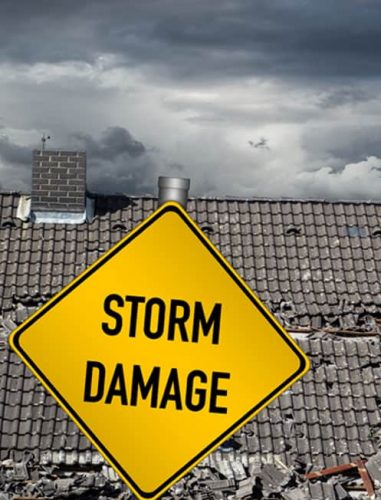 Did You Know This About Storm Damage??
Financing
Available as Low as $97/month
At ATS Exteriors, we believe everyone should be able to afford a new roof. We understand not everyone can afford full payment at once. That's why we proudly offer convenient financing that makes roofing accessible to all Denver homeowners. *Certain conditions apply. Call to speak with a rep*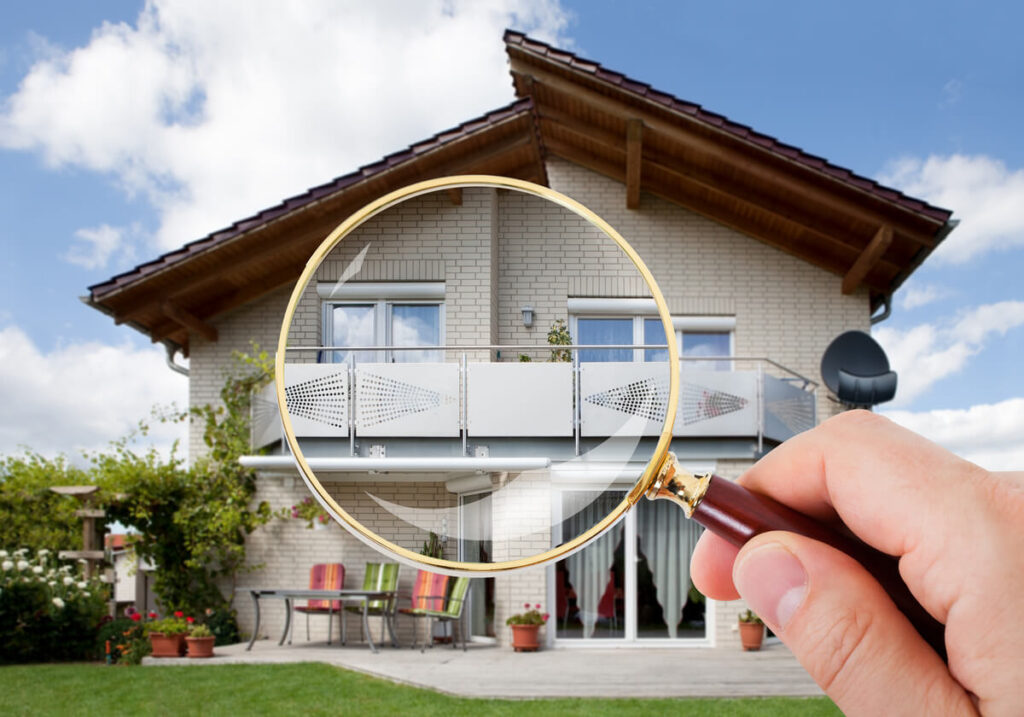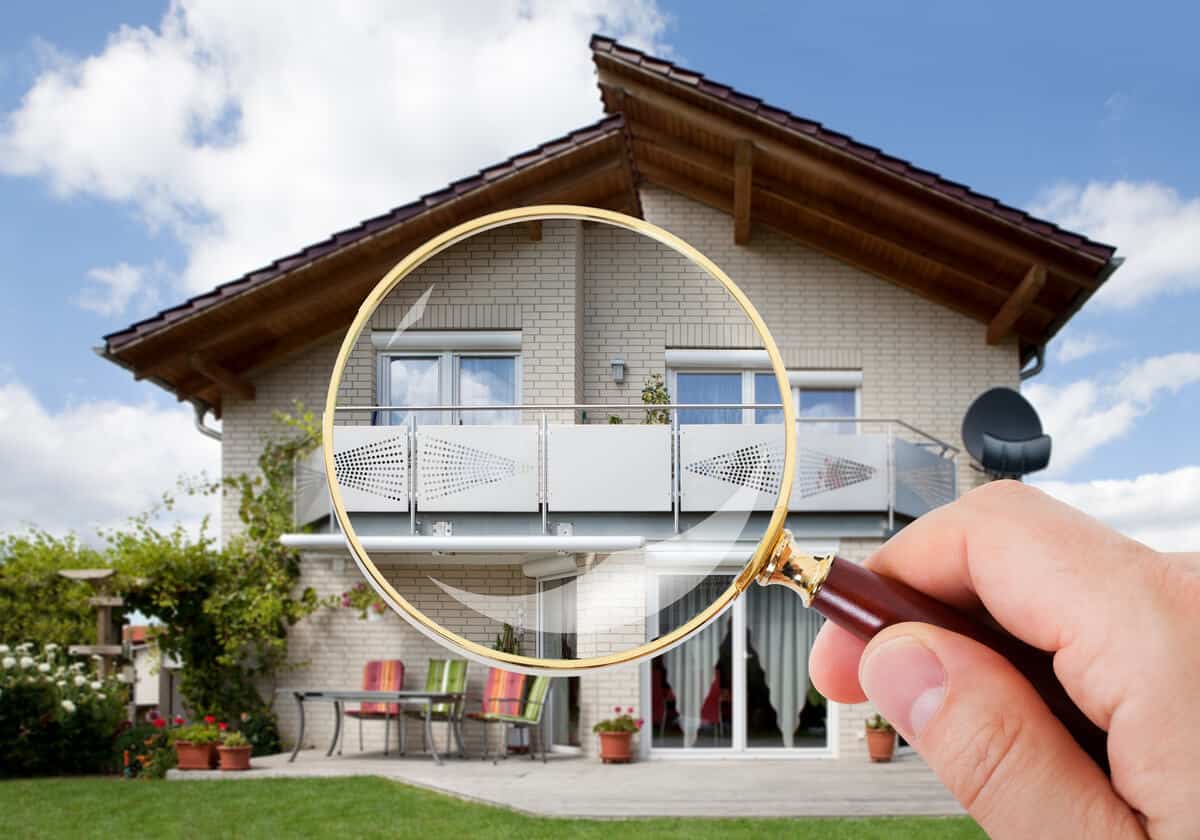 ATS Exteriors: Denver Roofing & Siding Company
Work Completed In Your Community

Get your Roof Replaced As Low As
$97/month
As an Owens Corning Preferred Contractor, it represents recognition of our quality to excellence in shingle roofing. This is awarded only to the highest tier of roofing companies based on a contractor's craftsmanship, reliability and reputation. Only Preferred Contractor's can offer OC's best warranties!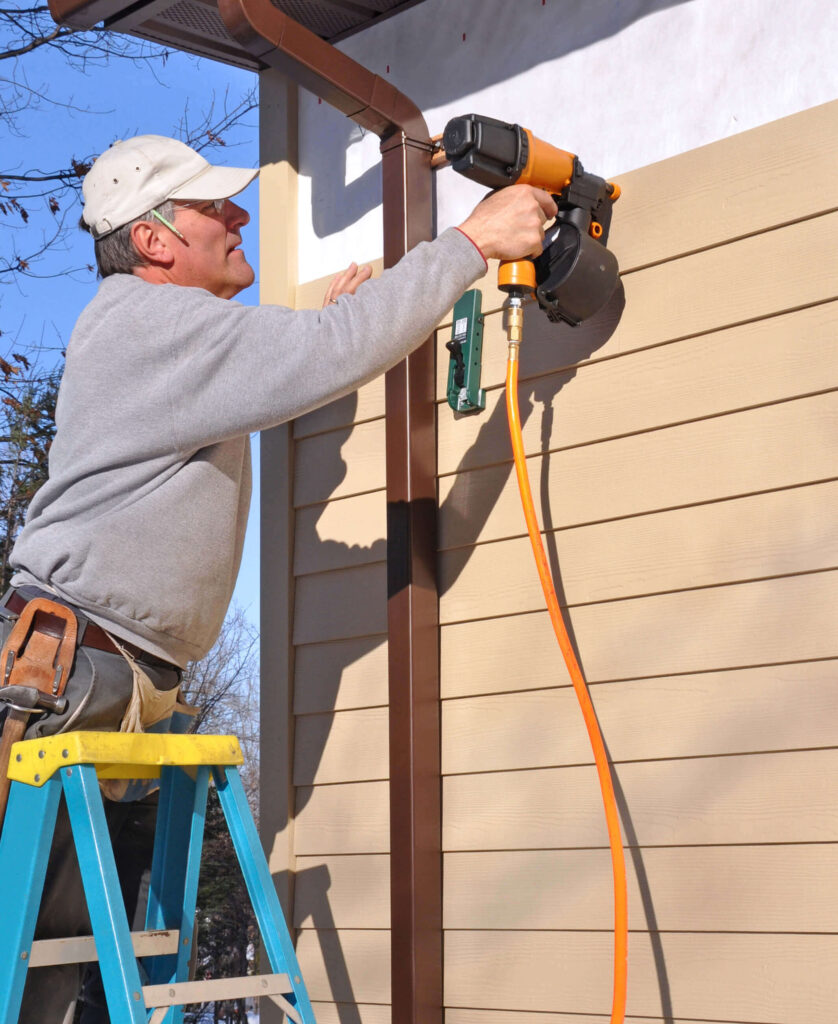 Having grown up in the roofing trade, I learned from a young age the importance of always standing behind our work. Every year storm chasers come to town, leaving homeowners to hold the bag when they leave town. I built ATS Exteriors with my mission to provide a quality roof for every Denver homeowner, with our core fundamentals revolving around impeccable craftsmanship, competitive pricing, and white-glove customer service.
At ATS Exteriors, you are not just buying a roof, but hiring a company that you can take peace of mind will always have your best interests at heart. Our customers are like family, and we mean that.
Say No To The Storm Chasers
Annual storm activity in Denver brings hoards of storm chasers. They swarm into town, and are only around until the next big storm hits somewhere else. Take peace of mind by hiring a local roofing company whose roots are based in Denver. We take pride that the majority of our customers come to us from our reputation and referrals. Should you ever need follow-up work, you will know exactly where to find us, right here in Denver!
Most Frequently Asked Roofing Questions
Below we've put together some answers to the most frequently asked questions